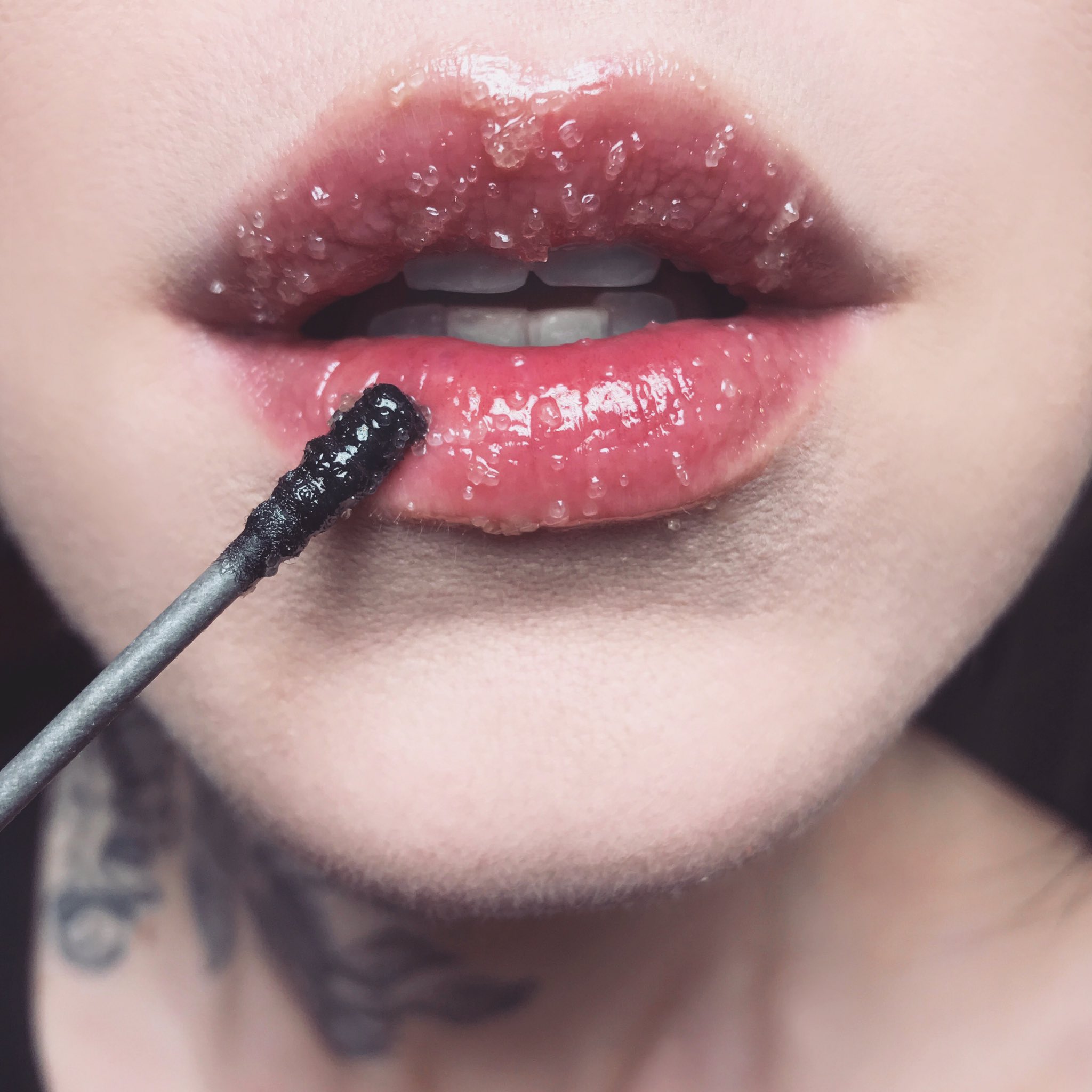 Kat Von D had revealed the 25 new shades coming throughout 2017 after posting a tease yesterday "Just swatched 25 new shades of Everlasting Liquid Lipstick!?Shoutout to @bitebeauty for making the most heavenly sugar lip scrub! #lifesaver" Kat von D posts December 28th, 2016
Today most of us woke up to a sweet surprise of seeing these shades in a video and later in separate posts with info and facts on the shades! check them out!
•ZERO: ?pale cement grey. Named after my @lipstickittty's kitty cat.
•DAGGER: ?cool, dusty grey/periwinkle.
•WOOLF: ?deep stone grey. Inspired by one of my favourite poets, Virginia Woolf. •PLAN 9:?this is the Everlasting version of our famous Studded Kiss deep seafoam green lipstick.
•DREAMER: ?neon aqua.
•BLUE BLOODED: ?the most luscious royal blue.
•ROXY:? this existing shade will be released in full-size in Feb/March. •K-DUB:? named this beautiful soft/neon berry after a woman I look up to in many ways: Kristin Walcott. Pre-launching 4/20.
•RUBENS: ? neon magenta inspired by my fave master painter: Peter Paul Rubens. This shade will be limited edition, available in the Spring on katvondbeauty.com only.

?MISS ARGENTINA: maximum fuchsia, inspired Beetlejuice. Duh!
?TRAVIESA: neon fire engine red. Traviesa might as well been my nickname as a kid.
?HYPER HYPER: there's not a bright enough emoji to describe this motherf*cker.
?LA LUPÉ: warm almond. This special shade is amazing! And yes, inspired by the famous Cuban singer!
?ÓRALE: electric pumpkin.
?MALICE: neon persimmon red – named after one of my biggest muse: @officialmalicemcmunn
?SACRED HEART: muted pumpkin.
⚰️PLATH: so, I got production to move quicker so we could release full size versions of this shade, coming Feb!
?XO: this limited edition shade is already out now in the #BetterTogether collection exclusively at Sephora.
?LOVECRAFT: finally! Our beloved Studded Kiss shade will be in the Everlasting Formula! Currently, it's available in the Everlasting Obsession vault on katvondbeauty.com.
?HAZE: romantic spin on grey/beige/greige. I dedicate this shade to @jessicahazemua.
?NOCTURNA: deepest grape.
?MUÑECA: nude petal.
?OPHELIA: nude chestnut.
?LUDWIG: nude fawn.
?SANCTUARY: nude coffee – prelaunching 2/2.
?HAWKWIND: nude sienna.
?CRUCIFIX: deep chocolate. ***the last 6 nude shades [Muńeca, Ophelia, Ludwig, Sanctuary, Hawkwind, Crucifix] will be sold individually, and in a discounted nude-bundle in February – exclusively at sephora!